MESA-DER Workshop Presentations
MESA presents critical topics related to MESA-DER implementations to meet IEEE 1547-2018 and Rule 21 requirements, as well as related topics. These workshops have included the following with more planned in the near future:

Grid-connected DER and energy storage systems benefit the electric power industry and all electric users, from the smallest residential customers to the largest industrial plants.

Communications are critical for managing grid-connected DER, and standardized communication specifications are therefore key to the deployment of large numbers of DER and ESS across all grids worldwide.

MESA standardized communication specifications clear barriers to this critical need for interoperability.

Through standardization of communication specifications, MESA accelerates interoperability, scalability, safety, quality, availability, and affordability in distributed energy resources (DER), in particular energy storage systems (ESS) and their components.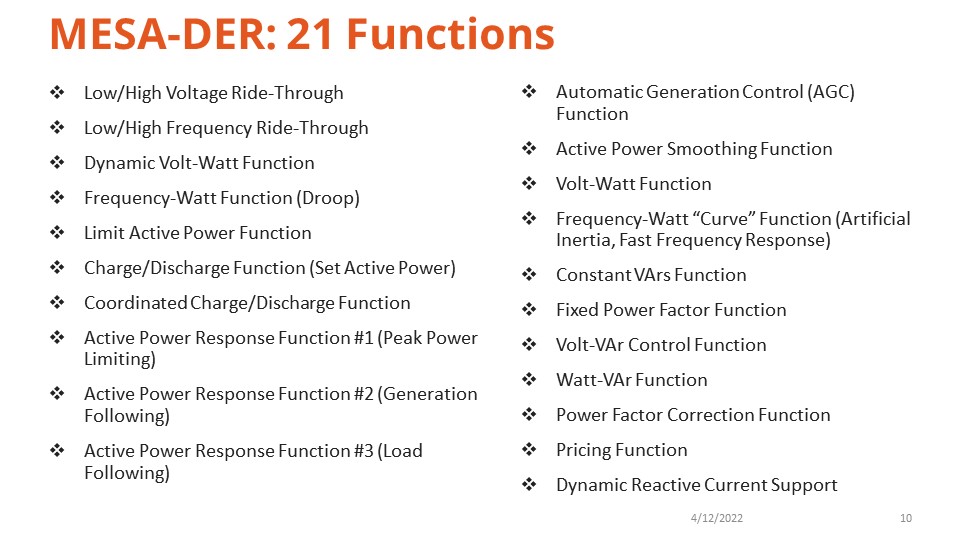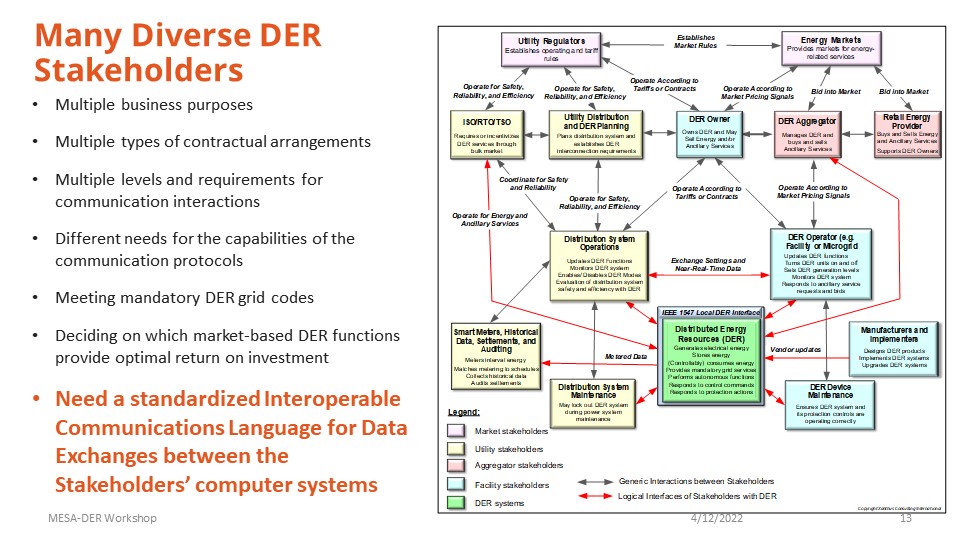 Interested in the MESA Specifications?