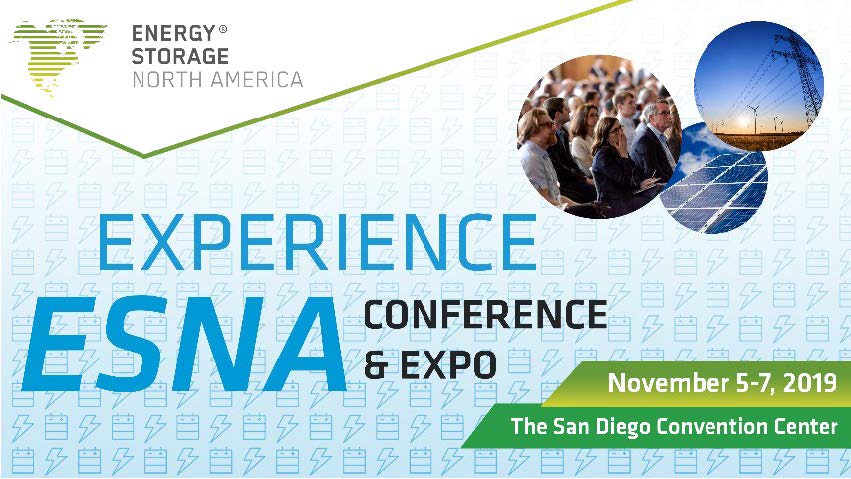 Energy Storage North America (ESNA) is the largest conference, exhibition and networking event covering all applications of grid storage in North America. ESNA connects over 2,500 utilities, developers, energy users, policy makers and other key stakeholders from around the world to advance understanding and deployment of energy storage, and ultimately build a cleaner, more affordable and more resilient grid. ESNA 2019 will be on November 5-7, 2019 in San Diego, California.
To learn more, visit www.esnaexpo.com.
Event Details:
Energy Storage North America 2019
November 5-7, 2019
San Diego Convention Center
111 W Harbor Drive
San Diego, CA 92101
View Networking Events: https://esnaexpo.com/attend/networking-events.